Rev. Brian Kelly, Phd., Preacher, Educator, Pastor, Consultant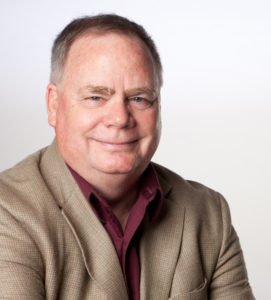 Dr. Kelly's over 38 years of work as an equipping evangelist, church planter/consultant and his teaching career at various institutions of Higher Education (Trinity Bible College, Fuller Seminary, Bethany University, Southeastern University, Grand Canyon University and Evangel U/AGTS) are all a part of his life's ambition "to prepare God's people for works of service, so that the whole Body of Christ may be built up … and become mature, attaining to the whole measure of the fullness of Christ" (Eph. 4:11-13).
Dr. Kelly is a Senior Dissertation Advisor for Grand Canyon University. He has taught numerous undergraduate courses, including: New Testament Lit., Practical Theology of Evangelism, Practical Theology I & II, Homiletics I & II, and Church Planting & Revitalization, Statistics, and Research Methods both online and face to face. Dr. Kelly continues to teach several classes at the graduate level including The Shape of Practical Theology, Strategic Missional Leadership, Managing Change and Conflict, Thesis/Contextual Education Project, Dissertation and Stats Advising and Methods of Biblical Preaching/Teaching. His research interests include not only the relationship between conversion experiences and evangelism practices but also anything related to church health factors and/or the missional purpose of the academy, with a focus on empirically-based research that will help future missionaries, pastors, and lay-leaders do a better job in leading the church into the 21st century. Kelly is President/Founder of Barnabas Missions Unltd. (www.barnabasmissions.org ).
Brief Highlights:
Published "A Practical Theology and Evangelism" in the Journal for the Academy for Evangelism in Theological Education, vol. 14, (1998-1999), 20-32.
Published his dissertation: Toward a Practical Theology of Evangelism: Spiritual Pilgrimage as an Essential Paradigm for the Christian Conversion Process and Its Implications for Evangelism Methodologies. Ann Arbor: UMI Diss. Services, 2000.
Published Biblical Tools for Reaching a Post-Modern World: Proven Approaches for Mobilizing a Faithful Witness. Scotts Valley, CA: Barnabas Missions Unlimited, 2002.
Created Sharing our Spiritual Journey with Others: Principles for Personal Outreach: Seminar Series in DVD/VHS. Scotts Valley, CA: Barnabas Missions Unlimited, 2002.
Published One Step Closer to Christ: Evangelism as Spiritual Pilgrimage Together. Scotts Valley, CA: Barnabas Missions Unlimited, 2001.
Published "The Christian University as Messianic Community in Missional Engagement with the Church and The World" in Transformational Leadership: A Tribute to Dr. Mark Rutland. Lakeland, Fl: Small Dogma Publishing, 2008, download this chapter here Christian University in Messianic Missional Engagement.
Presented "Spirit-led Evangelism: Evaluative Criteria for Outreach Praxis in a Pentecostal Context," to Society of Pentecostal Studies, Practical Theology Interest Group in Minneapolis, MN, March 2010.
"Measuring the Spirit's Move: The Boon and the Bane of the Use of Empirical Methods in the Study of Evangelism, Conversion, and Spirituality," a chapter in Proceedings for the  Inaugural Faith & Science Conference. Springfield, MO: Gospel Publishing House, 2011.
"The Role of the Pentecostal Academy in the Formation and Evaluation of Whole-life Discipleship and Missional Christianity." Presented at 2011 AG Faculty Conference in Springfield, MO, June 2011.
"Ghost in the Analysis: The Good, The Bad & The Ugly in the Use of Empirical Methods in the Study of Evangelism, Conversion, and Spirituality." Presented to Society for Pentecostal Studies, Practical Theology Interest Group, Regent University, Virginia Beach, Vg, March 2012.
"Facing the Future: A Brief SWOT Analysis of the Potentialities and Challenges within Pentecostal Higher Education" Presented to Assemblies of God Faculty Symposium, Special Topics Group, Evangel University, June 2014.
Roles

Senior Dissertation Advisor for Grand Canyon University, Phoenix, AZ
Adjunct Professor Evangel University/College of Online Learning
Professor of Practical Ministry, College of Christian Ministries & Religion, Southeastern University
Professor of Research and Integration at Bethany University, Santa Cruz, CA
Pastor/Evangelist since 1985, ordained with the Assemblies of God.
President & Founder, Barnabas Missions

Education

BA in biblical studies, Trinity Bible College
MA in biblical studies, Fuller Theological Seminary
PhD in practical theology (emphasis in spirituality/evangelism), Fuller Theological Seminary

Author
Sermons/Presentations
For a sample of Dr. Kelly's preaching click on these links:
3-Part Series: Called & Anointed to Serve:
Other messages: