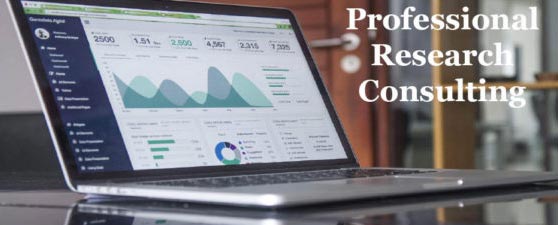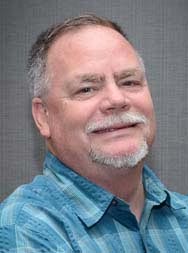 Dr. Kelly has been a professor/educator for over 30 years at both undergrad and graduate level and is presently a Senior Dissertation Advisor for Grand Canyon University.  He has taught Thesis Writing, Statistics, and Research Methods both online and face to face since the year 2000. His research interests include not only the relationship between conversion experiences and evangelism practices but also anything related to church health factors and/or the missional purpose of the academy, with a focus on empirically-based research that will help future missionaries, pastors, and lay-leaders do a better job in leading the church into the 21st century. Kelly is President/Founder of Barnabas Missions Unltd. (www.barnabasmissions.org ).
Types of Consulting
·         Dissertation/Thesis Research Design
·         Statistical Analysis, Design, Presentation – SPSS, Excel, etc.
·         Research Design – Qualitative/Quantitative Measures
·         Self- Report Measures
·         Online Survey Construction
·         Spirit-led Strategic Planning
·         Community Demographics
·         Fluent in APA, MLA, Chicago Manual of Style (Turabian)
Fee Schedule: $60 @ billable hour in 1/4 hour increments.
What others are saying about Dr. Kelly's consulting services:

"Dr. Brian Kelly served as the statistics consultant for my Ph.D. dissertation. He did outstanding work on facilitating the compilation of the statistical data of my original research. Dr. Kelly's knowledge in both statistics and use of the SPSS software, combined with his listening skills and ability to process my research data, made the educational journey enjoyable. He enabled the reporting of the research data quickly and competently. I highly recommend Dr. Kelly to anyone who needs assistance with their statistical research" –  Valerie Rance, Ph.D.
"Dr. Brian Kelly assisted me with the statistical aspects of my dissertation. He is professional, and made himself available to answer all questions, provide clarification and the turnaround time was quick. His contribution helped ease the stress related to the dissertation process. Dr. Kelly's experience in research and statistics combined with his ability to communicate complex concepts with simplicity helped me defend my project results with confidence.  I would highly recommend his services. " – Vince Varghese, DAIS
Other Testimonials from Students and Peers
·         Education
o    BA in Biblical Studies, Trinity Bible College
o    MA in Biblical Studies, Fuller Theological Seminary
o    Ph.D. in Practical Theology (emphasis in spirituality/evangelism), Fuller Theological Seminary
Strategic Education Plans
Proposal for a Center for Evangelism and Life-long discipleship at AGTS (C.E.L.L.):
CELLPlanFinal
Proposal for a School of Integrative Ministry: SOMProposal
Program Review Exemplars
Data Summary from self-reports:
Summary of Findings from Stakeholder SurveysComplete8.15.12
Academic Audit Self-Study:
Academic Audit Self-Study CCMR Complete8.15.12
Program Learning Outcomes Exemplar:
CCMR PLO 11-12 (Outcomes and Assessments)8.14.12
Program Review Exemplars
Data Summary from self-reports:
Summary of Findings from Stakeholder SurveysComplete8.15.12
Academic Audit Self-Study:
Academic Audit Self-Study CCMR Complete8.15.12
Program Learning Outcomes Exemplar:
CCMR PLO 11-12 (Outcomes and Assessments)8.14.12